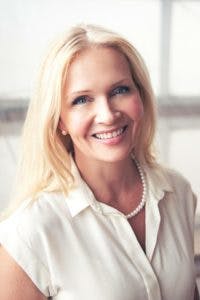 Born and raised in Edmonton, renovating and real estate was always a big part of my life.  I grew up in an environment of which combined the art of design with the business of real estate.  
My dad was a successful real estate agent/broker owner, and I would spend a great deal of time with him either at his office or driving around the city from house to house, client to client. I remember being very observant of his career and witness to what seemed to me like endless conversations with his clients. 
 It was the connection of people and the potential of each investment that I realize intrigued me the most.   I found it so interesting to see how different each house was, the conditions of each home and as well the circumstances of the people who owned them.  
 My mother was very talented with interior design.  She was a hairdresser/salon owner in Westmount, Crestwood and Laurier Heights and she was very creative in everything she did.  She knew how to make the most out of the least and this gift came easily to her. Everyone we knew called on her to help them decorate their home, even if it was to simply hang photos on the wall.  Everything just looked better with my mother's sense of style. 
 It is the combination of my parents strengths and support from their family that resulted in the many renovations and the eventual new build our family underwent as a whole.   We each had our own role to fulfill in the hard work, long nights and pressured deadlines to turn each home into something we could be proud to come home to. Of course a profitable return on each investment would be the fruits of their labour.  
 I will always admire how my parents owned several homes before they were even 30 years of age.   They worked so diligently to overcome the challenge of turning a not so pretty home into something magical.   My mother even drew up her own blueprints on the home they would eventually build in Naramata BC, without any formal training.  I thought that was kind of incredible. 
We moved to Penticton, B.C. when I was a teenager but Edmonton always called back to me. I wanted to live in an area where I had more opportunity so I moved back to start my career.  Although, I do still carry a burning flame for some of my favourite areas in B.C. My family and I try to spend time there each year. 
 I worked in retail for a few years but I was never a 9 to 5 type of individual and knew I wanted a more flexible schedule for my family.  Those influences during my childhood impressed upon me to continue the legacy and I chose to become a licensed professional. I started my career in 2003 and I wouldn't want to do anything else.  Well maybe except fix and flip homes, operate a few short term rentals and write a book.  
Selling out a 98 unit condo conversion project west of downtown in the Oliver neighbourhood was and remains an integral beginning of the invaluable knowledge I have gained.   It was an incredible experience to learn the financing aspect of helping rental tenants become owners. We were instructed to slip notes under their door, but that felt it impersonal.  I decided to talk to them face to face. I knocked on every door and guided them through the process of possible ownership. That experience early in my career was and remains incredibly rewarding to me.    Helping others visualize and realize their dream of home ownership.  
I have lived most of my life in several central Edmonton communities so I don't just talk the talk.  I walk it! 
I have experienced the joy of living in Bonnie Doon, Strathcona, Forest Heights, Downtown Oliver, Belgravia and Glenora.  I currently live in a central west area most consider very community proud so it's easy to see how I am a big believer in established, mature neighbourhoods. 
These communities are not only a great return on your financial investment, they also have good schools, a short commute to work, a well-developed sense of community and close proximity to cultural and entertainment options.  I can appreciate those who may enjoy the downtime of a drive home after work, so I understand that there is something for everyone. With my extensive knowledge of the city I can intuitively match a neighbourhood to a client's needs. 
For me though, I enjoy the sustainable lifestyle of more ease in established communities.  Edmonton's central neighbourhoods offer the best combination of quiet nature and vibrant community activity.  It's incredible what the city has constructed with the extensive trail systems and improved transportation. You can walk and bike more, I just love it. 
One of my core strengths as a professional real estate agent is the ability to empathize with others.  I easily put myself in the shoes of the seller or buyer and what they are looking for. Intuitively, I understand what you want and need.   My goal is to provide the same service that I would expect for myself in that situation. 
I am a proud mother of two sons and two daughters.  Nicholas and Julian are both creative Hairstylists and independent business owners near the art district of Whyte Avenue.  Alexia and Gia are both just enjoying their friends and getting good grades in school. I learn from them, who I am, and aspire to be.  They are my burning desire to pave the best possible path in the hopes that I also inspire them.  
My personal faith and study of the fundamentals of spiritual and metaphysical practice are also significant to my core values.  I aspire to being my best self while living up to my true potential.  
I am a fierce advocate of women and children and regularly contribute to the Edmonton Women's Shelter, Suit Yourself, and the Children's Miracle Network.
Since 2003 I have been a licensed  member of the Canadian Real Estate Association (CREA), Real Estate Council of Alberta  (RECA) and REALTORS Association of Edmonton (RAE).   
I am also proud to belong to what I consider the best real estate brokerage in the city!  Simply no other brand compares to the international market presence and awareness, level of education and professionalism that RE/MAX offers to its agents and their clients. 
Recently I have joined the Abundant Community of Edmonton (ACE) with my aim to bring more connection and involvement with others within my community.   It is an incredible program initiative our city offers to each and every area of Edmonton. It starts with only one block at a time.  
If you think I have the qualities you are looking for in an Edmonton Real Estate Agent, or if you know of someone who is,  I would love to hear from you. I look forward to consulting with you on any residential real estate advice you may need in Edmonton's current market – certain to serve you with the ease, compassion and professionalism you deserve.